Development Conference Speakers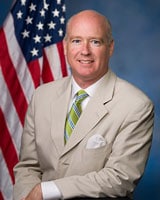 Robert Aderholt
United States Congress
In November 2016, Congressman Robert B. Aderholt was elected to serve his eleventh term representing Alabama's Fourth Congressional District.
Aderholt is a member of the powerful House Committee on Appropriations, which has jurisdiction over funding the operation of the federal government. He serves as Chairman of the Subcommittee on Agriculture and supports greater transparency, accountability and oversight to the appropriations process. Aderholt also serves as a member of the Commerce, Justice & Science Subcommittee and the Defense Subcommittee. An advocate of fiscal responsibility, truth in budgeting and a federal government that operates within its means, Aderholt tries to bring common-sense solutions to the Appropriations Committee.
Aderholt also serves as a commission member of the Commission on Security and Cooperation in Europe (commonly known as the Helsinki Commission).  Founded in 1976, the Helsinki Commission is comprised of 56 countries around the world that together monitors human rights in Europe and Central Asia.
A staunch supporter of his community, district and the state of Alabama, Aderholt believes the federal government serves a critical role in assisting state and local projects regarding economic development. He continues to support pro-growth initiatives that create jobs, strong immigration standards, and robust national security.
Prior to his election to Congress, Aderholt served as Assistant Legal Advisor to Governor Fob James as well as Municipal Judge for the city of Haleyville, Alabama. Educated through Alabama's public school system, Aderholt went on to receive his B.A. from Birmingham Southern College and his J.D. from the Cumberland School of Law at Samford University.
Born on July 22, 1965, and raised in Alabama, Aderholt and his wife, Caroline, have their residence in Haleyville along with their daughter, Mary Elliott, and their son, Robert Hayes. When Congress is in session, his family joins him in Washington, D.C. area.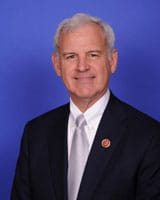 Bradley Byrne
United States Congress
Bradley Byrne was born and raised in Mobile, just a few miles from the site where his great-great-great grandfather, Gerald Byrne, settled in the 1780's.
After completing his undergraduate studies at Duke University, Byrne received his law degree from the University of Alabama School of Law. He practiced law in Mobile for more than 30 years, always active in the local community through various service and economic development organizations.
Byrne served as a member of the Alabama State Senate representing District 32 from 2003 to 2007. Byrne was elected to Congress in December 2013, to complete the term of Congressman Jo Bonner, who announced his retirement in May 2013. Congressman Byrne was elected to his first full term on November 4, 2014 and re-elected on November 8, 2016.
In Congress, Byrne has established himself as an effective legislator by successfully advocating for local interests while also championing a smaller, less invasive federal government. Byrne has worked to support local industry through improved infrastructure, including the construction of a new I-10 bridge over the Mobile River. In an effort to shrink the federal bureaucracy, Byrne has pushed for the repeal of ObamaCare, fought to reduce the regulatory burden on small businesses and worked to rein in out-of-control federal spending. Byrne was a strong champion for the Tax Cuts and Jobs Act, which lowered taxes on Alabama families and helped spur economic growth.
As a member of the House Committee on Armed Services, Byrne has been an outspoken supporter for a strong national defense and improved quality of care at the Department of Veterans Affairs (VA). Byrne has used his position on the Committee to build support for a stronger U.S. Navy and for the Littoral Combat Ship (LCS), which is built in part at Mobile's Austal USA shipyard. He also played a critical role in the construction of a new VA outpatient clinic for veterans in Southwest Alabama.
A lifelong native of Alabama's Gulf Coast, Byrne has been a strong supporter of the coastal economy. Byrne has consistently pushed to give greater control over the Red Snapper fishery to the Gulf States. Byrne has also advocated for increased off-shore energy production and American energy independence while also championing important conservation programs that benefit Alabama's unique coastal ecosystem.
As a former member of the Alabama State Board of Education and former Chancellor of the Alabama Department of Postsecondary Education, Byrne saw the House Committee on Education and the Workforce as a natural fit. He currently has a leadership position on the Committee, serving as Chairman of the Workforce Protections Subcommittee. Byrne has focused on returning more control over education policy to the state and local level. In addition to pushing right-to-work policies and taking on the National Labor Relations Board (NLRB), Byrne has made workforce training and technical education one of his top priorities.
Byrne has been married to the former Rebecca Dukes of Montgomery for over 30 years. Rebecca is the President and CEO of The Community Foundation of South Alabama, and they are the parents of four children: Patrick, Kathleen, Laura, and Colin. Bradley and Rebecca are also proud grandparents to MacGuire Arthur Byrne and Ann-Roberts Byrne. Bradley lives in Fairhope where he and his family are members of St. James Episcopal Church.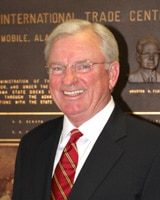 Frank Fogerty
Vice President Trade & Development, Alabama State Port Authority

James F. Fogarty is Vice President for Trade and Development at the Alabama State Port Authority. Mr. Fogarty's areas of responsibility include organization, business development and oversight of the port's trade initiatives.
Mr. Fogarty has 38 years of professional experience in domestic and international trade, terminal operations and stevedoring in U.S. ports. Prior to joining the Authority, Mr. Fogarty served as senior vice president for sales and marketing at Ports America in Iselin, New Jersey.
Mr. Fogarty is actively involved in the Tennessee-Tombigbee Waterway Association, Propeller Club of Mobile, Coosa-Alabama River Improvement Association, Alabama Germany Partner, North Alabama International Trade Association, Inland River, Ports and Terminals Association, and Alabama Automotive Manufacturers Association.
Mr. Fogarty is married to Reba "C" Fogarty, and has one son, Neville Fogarty.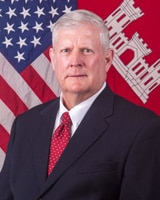 William W. Fuller
Chief, Operations Division, Mobile District, U.S. Army Corps of Engineers
Mr. William W. Fuller became Chief, Operations Division, Mobile District, in May 1996.  His responsibilities center on oversight of a broad range of missions including navigation, hydropower, flood control, natural resources management, regulatory, hydrographic survey and mapping and emergency operations. He joined mobile district in 1979 as a Structural Engineer.
He was commissioned into the Army Corps of Engineers in 1970, serving on active duty until 1975.  He is an Army Aviator.
Mr. Fuller holds a Master of Science Degree from the National Defense University in National Resource Strategy, and Bachelor of Science Degrees from the University of South Alabama in civil engineering and the University of Tennessee in natural science/secondary education. He is a Graduate of the Industrial College of the Armed Forces and the Army's Command and General Staff College.
His Awards include the DOD's Distinguished Civilian Service Award, the Superior Civilian Service Award, the Decoration for Exceptional Civilian Service, Meritorious Service Medal and the Army Commendation Medal.  He is recognized as the U.S. Army Corps of Engineers Emergency Manager of the Year for 1989 and as the U.S. Army Corps of Engineers Civilian of the Year for 1991.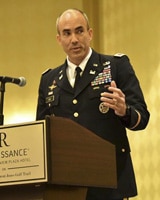 Col. Sebastien P. Joly
Commander, Mobile District, U.S. Army Corps of Engineers
Col. Sebastien P. Joly assumed command of the U.S. Army Corps of Engineers Mobile District during a change of command ceremony presided by Brigadier General Diana M. Holland, South Atlantic Division Commander, on June 29, 2018, at the Renaissance Riverview Hotel in Mobile, Ala.
Joly, who comes to Mobile after serving as an Operations Officer in the Directorate of Regional Operations and Global Force Management for the Joint Staff in Washington, D.C., said he is honored to be commanding such a prestigious and distinguished District.
"I am truly honored and humbled to be entrusted with the privilege of commanding the Mobile District of the U.S. Army Corps of Engineers," said Joly. "The breadth and scale of the work this District is responsible for in performing service to the nation, is virtually unmatched."
Joly takes over for the outgoing commander Col. James A. DeLapp, who commanded the District the past two years. Joly thanked DeLapp for his support in assuming command and wished him well in the future.
"I want to thank Col. DeLapp for such a great transition and taking the time to answer my countless questions and requests as I prepare to attempt the challenging job of filling the big shoes Col. DeLapp is leaving behind," Joly said. "You made the transition very easy and I'm grateful to join such a well led and high-performing team. Best of luck as you close this chapter in your life and start your next."
Brig. Gen. Holland, who was the presiding officer of the ceremony, wished Col. Joly and his family well as he assumed command of the Mobile District.
"I want to extend my welcome to Col. Joly to the U.S. Army Corps of Engineers and the Mobile District," Holland said. "Col. Joly comes to Mobile, having distinguished himself as a career officer and a leader. I know that with his command skills he will continue the legacy of excellence that Mobile District has provided to the Nation."
During his speech, Joly thanked the employees of Mobile District for their help in his transition and he also told the stakeholders and partners of USACE that he was looking forward to building upon the relationship they had formed with Col DeLapp.
"To the employees of the Mobile District who have already begun the process of onboarding and educating me on the District's programs and processes these past few weeks, thank you," Joly said. "I look forward to working arm-in-arm with you as we engineer solutions for the nation's toughest challenges. To our partners and stakeholders, I am confident that together, maintaining open lines of communication, we can accomplish amazing things for the American people."
Joly, who comes to the District along with his wife Vanessa and his children Emma and Gabe, thanked them for their support and looked forward to continuing the success of the District as its new commander.
"Without my family's love, support and resilience I would never have been able to fully embrace each assignment the Army has presented throughout my career," said Joly. "I truly feel blessed to join this proud team, and you can count on me to work tirelessly to contribute to your success."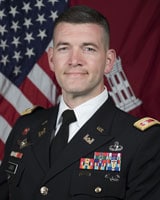 Cullen Jones
Lt. Col., Commander and District Engineer, Nashville District, U.S. Army Corps of Engineers
Lieutenant Colonel Cullen A. Jones assumed command of the Nashville District, U.S. Army Corps of Engineers, on July 7, 2017. As Commander and District Engineer, Lieutenant Colonel Jones manages the water resources development and navigable waterways operations for the Cumberland and Tennessee River basins covering 59,000 square miles, with 42 field offices touching seven states and a work force of over 700 employees. Before assuming command of the Nashville District, Lieutenant Colonel Jones served as the Deputy Commander of the Portland District, U.S. Army Corps of Engineers, since 15 August 2016.
On the Cumberland River, the Corps operates and maintains 10 multi-purpose projects for navigation, flood damage reduction, hydropower, environmental stewardship, and recreation. Nine of these projects generate hydro-electric power and four have navigation locks. In the Tennessee River Basin, the District partners with the Tennessee Valley Authority (TVA) and operates 15 navigation locks at 10 locations. Throughout both river basins, the District carries out all regulatory activities, stream bank protection, flood control, and operation and maintenance of all navigation facilities and channels.
Lieutenant Colonel Jones received his U.S. Army commission in 1999 and has served in leadership and staff positions in Kosovo, Iraq, Afghanistan and multiple locations in the United States. Between 2000 and 2004, he was a platoon leader, executive officer and battalion air officer with the 27th Engineer Battalion (Combat)(Airborne) at Fort Bragg, North Carolina. He remained at Fort Bragg from 2004 to 2005, transferring to the 18th Airborne Corps as a current operations officer. From 2005 to 2006, he deployed to Iraq, serving as the Multi-National Corps anti-terrorism/force protection engineer, before returning to the 27th Engineer Battalion (Combat)(Airborne) and deploying to Afghanistan in 2006 to assume command of B Company (Combat)(Airborne)(Rough Terrain) until 2008.
From 2010 to 2013, Lieutenant Colonel Jones was an assistant professor in the Civil and Mechanical Engineering Department at United States Military Academy at West Point before transferring to the 101st Airborne Division (Air Assault) at Fort Campbell, Kentucky, where he served from 2013 to 2014 as the brigade engineer officer for the 2nd Brigade Combat Team (Strike). In 2014, he deployed with the Strike Brigade to Afghanistan as the battalion operations officer for the Special Troops Battalion. He continued with the Strike Brigade from 2014 to 2015 as the brigade executive officer. After completing a Training with Industry fellowship in the Washington D.C. area in 2016, Lieutenant Colonel Jones transitioned to serve as the Deputy District Commander for the Portland District, Northwestern Division, U.S. Army Corps of Engineers.
Lieutenant Colonel Jones' awards and decorations include the Bronze Star Medal (with two Oak Leaf Clusters), Meritorious Service Medal (with three Oak Leaf Clusters), Army Commendation Medal (with one Oak Leaf Cluster), Army Achievement Medal (with five Oak Leaf Clusters), Afghanistan Campaign Medal (with three campaign stars), Iraq Campaign Medal (with two campaign stars), Kosovo Campaign Medal (with one campaign star), NATO medals for both Kosovo and Afghanistan, Military Outstanding Volunteer Service Medal, Ranger Tab, Air Assault Badge, and Master Parachutist Badge. He also wears a Joint Meritorious Unit Award for operations with the Multi-National Corps – Iraq and the Meritorious Unit Citation (with one Oak Leaf Cluster) for combat operations while serving with the 27th Engineer Battalion (Combat)(Airborne) and with Strike Brigade, both in Afghanistan, and the Army Engineer Association's Bronze De Fleury Medal.
Lieutenant Colonel Jones holds a Bachelor of Science degree in Civil Engineering from the United States Military Academy and a Master of Science degree in Civil and Environmental Engineering from the Massachusetts Institute of Technology. His technical education includes the Blast Effects Estimation and Security Engineering courses from the U.S. Army Corps of Engineers Protective Design Center and his military education includes the Common Core and Advanced Operations courses from the Command and General Staff College. Lieutenant Colonel Jones is a licensed Professional Civil Engineer (P.E.) in TN, OR, WA, and DE, Project Management Professional (PMP), and a Certified Floodplain Manager (CFM).
Lieutenant Colonel Jones is married to Sharon and has a son, Jameson, and daughter, Arden.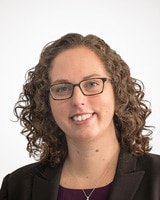 Nicole Kaeding
Director of Federal Projects, Tax Foundation
Nicole Kaeding is Director of Federal Projects at the Tax Foundation, where she researches federal tax issues. Her analysis has been featured in the New York Times, Wall Street Journal, Washington Post,  National Public Radio,  and numerous other national, state, and local publications.
Nicole has testified or presented to officials in more than a dozen states. 
Previously, Nicole was a budget analyst for the Cato Institute focused on federal and state fiscal policy, and the state policy manager for Americans for Prosperity Foundation where she oversaw the policy activities of AFPF's 34 state chapters. In 2014, Nicole was selected as a National Review Institute Washington Fellow. Prior to working in public policy, Nicole managed retail banking locations for seven years in Indiana and Illinois.
She graduated from DePaul University with a Master's degree in Economics and Policy Analysis, and completed her undergraduate studies at Miami University majoring in Finance and Political Science.
Nicole lives in Washington, DC with her husband and two children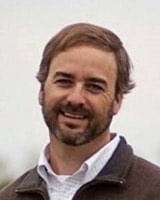 Justin Murphree
Operations Project Manager, Tennessee-Tombigbee Waterway
After serving in a temporary status for a few months, Justin Murphree became the permanent Operations Project Manager on the Tennessee-Tombigbee Waterway in July of 2018.
Justin began his career in January of 1997 as a co-op student with Mobile District's Construction Division at Columbus Air Force Base.  After graduation, he worked for 5 years as a Project Engineer at Redstone Arsenal, AL, where he was involved in large construction projects for agencies such as the FBI, Missile Defense Agency, Space and Missile Defense Command, and the Army.
In 2006, Justin moved back to Columbus, where he served as a Project Engineer at Columbus Air Force Base.  After obtaining his PE license in 2008, he became the Resident Engineer for the Corps of Engineers at Columbus AFB.  While the Resident Engineer, he administered the contracts for the construction of the Mission Support Group building, Child Development Center, Fire Station, and various other projects on Columbus AFB.
In 2012, Justin transitioned over to Operations Division, where he became the Site Manager at the Bay Springs Site Office on the north end of the Tenn-Tom Waterway.  While the Site Manager, he managed the navigation, natural resources, and recreation business lines from Amory, MS to the end of the project at Pickwick Lake.
Justin holds a Bachelor of Science degree in mechanical engineering from Mississippi State University.  He is also a licensed Professional Engineer.
Justin and his wife, Mandy, have 3 children.  Eason, Hayes, and Kate Ross.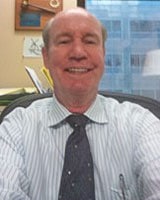 James (Jim) Murphy

Jim completed Cor Jesu High School ('69), the US Merchant Marine Academy (BS '73) with honors in Nautical Science, and Tulane University Freeman School (MBA '75). He continued his education by completing the American Ship Brokers & Agents Course on Chartering ('83), certification from American Society of Transportation & Logistics ('90), and Naval War College Non-Resident Seminar with Highest Distinction ('92).
Jim worked in summer of '72 as Deckhand on Towboat MV MARTHA INGRAM pushing tank barges. He sailed in Fall of ' 73 as Third Officer aboard SS GULF MERCHANT to west coast of South America. After completing school, he served in '75-76 as Assistant Port Captain with Ayers Steamship Agency husbanding bulkers and supervising stevedoring of breakbulk ships. From '76-81, he served as Assistant to Executive Director of Offshore Marine Service Association developing a safety manual and representing owners of offshore mineral support vessels on regulatory matters. From '81-'82, he was a Marine Surveyor (Hull & Machinery) for J.K. Tynan International representing Underwriters performing damage and condition surveys, and moving rigs. From '82-'85, he was Operations Manager and Line Manager for Norton, Lilly International Ship Agency supervising husbanding agents, performing cost control, and stevedore supervision of container ship functions. Since '85, he has served as Maritime Promotional Programs Specialist for Maritime Administration Central Region including responsibilities for Ports, Domestic Shipping, Intermodal, Environmental, and Emergency Planning.  From '90-92, he was adjunct instructor in Logistics at Southern University New Orleans. He was recognized with a Bronze Medal Superior Achievement in 2001. He earned Secretary Partnering for Excellence Award thrice:  Port Security Grant Team ('02); OIF Operations Team ('03), and Post Hurricane Support to FEMA Louisiana Team ('06). He earned  Agency Team Awards for Emergency Preparedness Team (2011) and TIGER Grant Field Review (2013 -2015). Since May '07, he has led the East Gulf Lower Mississippi Gateway office.
He was a member of the US Navy Reserve from 1973 to 2003 and holds the rank of Captain (Ret).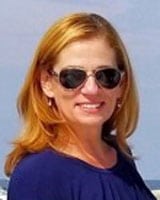 Kim Russo
Director, America's Great Loop Cruisers' Association
Kim Russo is the Director of America's Great Loop Cruisers' Association (AGLCA) and the Executive Director of Seven Seas Cruising Association.  She is the emcee for the semi-annual AGLCA Rendezvous, presents the "Introduction to the Great Loop" session at the AGLCA "Great Loop Cruising: A Guide to the Looper Lifestyle" seminars, and has presented about the Great Loop at CruiserPort University, TrawlerFest, the Chicago Boat Show, the Miami Boat Show, the New England Boat Show, the San Francisco Boat Show, and the Seattle Boat Show.  Kim has been boating in her home waters around Charleston, South Carolina for 20 years.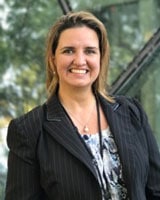 Dr. Janaina Siegler
Assistant Professor, Lady School of Business, Butler University
Dr. Janaina Siegler, or simply Jane, holds a Ph.D. in Operations and Supply Chain Management from FGV in Brazil and Indiana University, Indiana. As a college professor for more than ten years, Jane has taught thousands of undergraduate and graduate in Brazil, U.S., and Europe. As a consultant and an entrepreneur herself, Jane has have the opportunity live and breathe the challenges of the concepts she teaches. Because of her background, Jane is a firm believer that "to teach business to future business leaders, one must engage with the business, both in our backyard and around the world". She has actively engaged the business community in her academic and professional research aiming to leverage and share the knowledge created together between academia and the businesses, for the business community, and for business students. She taught for two years at Northern Kentucky University, in the Cincinnati region, where she actively engaged with the Central Ohio River Business Association and developed extensive research to find ways to increase the utilization of the Ohio River as a mode of transportation. This fall 2018, she started as an Assistant Professor of Operations and Supply Chain Management at the Lacy School of Business, at Butler University in Indianapolis, IN.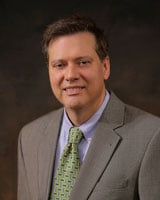 Tim Thomas
Appalachian Regional Commission Co-Chair
On January 4, 2018, President Donald Trump announced his intent to nominate Tim Thomas to serve as the next federal co-chair of the Appalachian Regional Commission. Thomas currently serves on the state staff of U.S. Senate Majority Leader Mitch McConnell as a field representative based in the senator's Bowling Green office. A native Kentuckian, Thomas previously served in the administration of former Kentucky Governor Ernie Fletcher as a special assistant to the secretary of the Kentucky Environmental Cabinet, handling matters including legislative initiatives for the agency. While at the cabinet, Thomas also served as federal facilities coordinator, overseeing environmental regulation of federal sites including U.S. Department of Energy and United States Army installations. Thomas' last position in state government was as executive director of the Kentucky Infrastructure Authority, an agency tasked with helping finance the expansion of water and wastewater services throughout the state. After leaving state government, Thomas was employed by Swift & Staley, Inc., a government infrastructure support services contractor based in western Kentucky. He is a graduate of Murray State University and the University of Louisville School of Law.
The nomination was referred to the U.S. Senate Committee on Environment and Public Works on January 8 for consideration and review. Once confirmed by the Senate, Thomas will succeed the current ARC federal co-chair, Earl F. Gohl. Gohl has served as federal co-chair since 2010 under appointment by President Obama.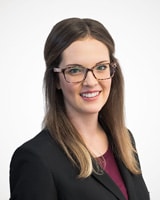 Erica York
Analyst, Center for Federal Tax Policy, Tax Foundation

Erica York is an Analyst with the Center for Federal Tax Policy at Tax Foundation. Her analysis has been featured in Wall Street Journal, Washington Post, and other publications. She previously interned at Tax Foundation with the Center for State Tax Policy in Summer 2016. She holds a master's degree in Economics from Wichita State University and an undergraduate degree in Business Administration and Economics from Sterling College.